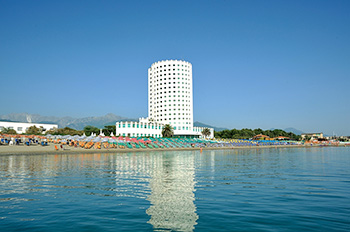 MARINA DI CARRARA
Dal 23 giugno al 5 luglio
Da oltre 15 anni tappa fissa del Jam Camp, l'attività agonistica si svolge al coperto, sui 16 Campi allestiti presso lo splendido impianto della Fiera di Carrara.
LIDO DI SCANZANO
Dal 15 al 28 luglio
Nell'esclusiva cornice del Villaggio Torre del Faro, immerso nel verde, dotato di centro sportivo, spiaggia privata attrezzata, 2 piscine e innumerevoli servizi dedicati.
SALSOMAGGIORE TERME
Dal 19 al 25 agosto
Back To Sport: il Jam Camp Pre-Season, un nuovo format di successo, un programma tecnico integrato per l'ottimale ripresa dell'attività sportiva dopo la pausa estiva.
JAM CAMP BASKETBALL
28 YEARS OF SPORT AND PASSION
THE BEST BASKETBALL CAMP SINCE 1997
Our core mission is to achieve the personal as well as technical growth of every young athlete. Despite 21 years of dedicated work and achievements, our goal is to improve constantly in order to offer a unique experience to each "Jam Camper".
DOWNLOAD THE BROCHURE
Jam Camp Basketball awaits you in dream destinations to fulfill an educational and fun experience along with its staff and popular champions. Download the camps brochure here.
28
881 activity days
123 weeks
13 locations
38765
Campers coming from 21 Italian regions and 11 foreign countries.
Athletes born between 1979 and 2010 grew up with us.
344
The greatest coaches and champions from Italy and worldwide have been participating since the very first edition.
2295
Our enthusiastic and highly qualified staff is always on our Camper's side in and out of the court.
OUR CHAMPIONS
"I am a Harlem Globetrotter and I travel wherever in the world I can find a basket and a ball. Working in Italy for the Jam Camp has been amazing. I saw a great potential in these young athletes and I love working with them."
"Jam Camp has worked as a lucky charm for me…I was here when I received my first call to join the National team! Here I really feel like I am with family, and I can't wait for summer to be here to get together with friends from the Staff and these incredible athletes."
"I participated as a Camper multiple times when I was younger, and I still remember and rehearse some of the exercises that the coach Dan Peterson taught me here."
"I have taken part in the Camp many times over the years, but this one will be a special summer because I will be bringing the project "Dr Swish" to Italy for the first time. This will allow us to train the Campers to throw in the same way NBA players do!"
"Jam Camp means hard work on the basketball courts, but also lots of fun during free time. Since 10 years, this is an appointment I cannot miss."
Steve Kerr
Danilo Gallinari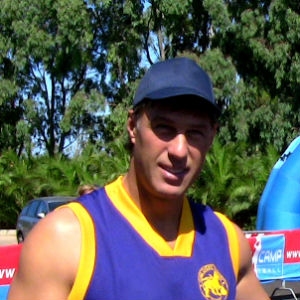 Sarunas Marciulionis
Berni Rodriguez
Gigi Datome
Marco Portannese
Luca Infante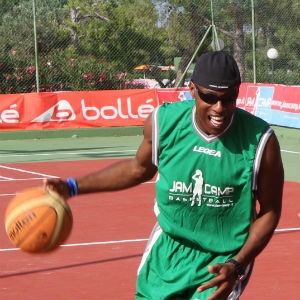 Larry Middleton
Marco Giuri
Mason Rocca
Michele Antonutti
OUR PICTURES
Unique moments captured in our photo galleries.
STAY IN TOUCH
Keep in touch with your friends and Jam Camp's staff by following our official pages.
You will be updated on all the news in the months leading up to the Camp, and you will be able to see which champions and coaches will participate.
Throughout the Camp, the pages will be updated daily with all the pictures and photo diaries of the Jam Campers.
You can find us on Facebook, Twitter, Instagram, Pinterest, YouTube and Vimeo.
OUR PARTNERS
We believe in our young athletes and we try and teach them the sport values we endorse.
Winning through fair-play, commitment, sacrifice, teamwork, and always by following the rules is a perfect metaphor for life that helps everyone to achieve their goals.