Individualized, 360? workout

Experience a week like a "pro"
Following the success of the past editions, we decided to include Jam Camp Master also in our 2019 edition. Jam Camp Master offers extra workout sessions and intensive training on top of the already demanding program of the Competitive Camp. Reserved to athletes who are born between 1999 and 2006, Jam Camp Master is targeted to whoever wishes to improve their basic skills through hours of specific training and individualized technical programs, followed by expert and professional coaches.
Master Jam Camp is a closed number class only for boys and girls aged 13 to 19.
At the end of the Camp every athlete will receive an individual progress report that may be shown to the home trainer or team upon return. Jam Camp Master's participants will receive a more generous welcome kit, including a personalized flash-drive containing all the video footage of the workout and the individual progress report.
SHOOTING MASTER
(presente in tutte le location)
Highly specialized and innovative workout sessions on shooting led directly by Dimitri Lauwers, also known as "Dr Swish" Double video analysis session of the athletes' performance, before and after the Master training Intensive shooting sessions thanks to the "shooting-balls machine" Digital technology that allows to better analyze the shooting technique thanks to sensors placed on the balls, through which release time, shooting angle and back-spin are carefully recorded.
Note: Master technical direction, to his total discretion, could include the participant in a superior or inferior age-group, if it is considered more appropiated to his technical level
MASTER SAQ
(only at Scanzano Lido)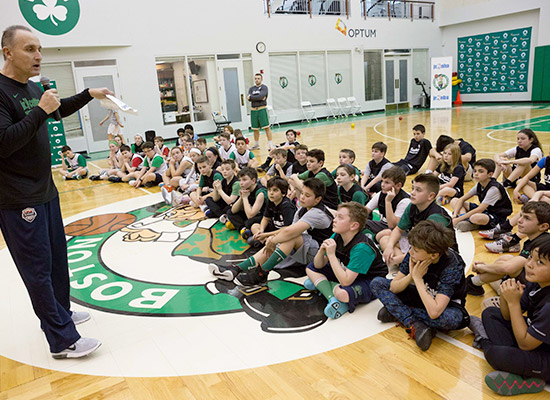 Come train with Professional Player Development Coach Joe Stasyszyn. His very popular Elite Basketball Performance SAQ - Speed, Agility, and Quickness model of Player Development Basketball Training has been used in most NBA and WNBA cities in the USA. It will feature high intensity Basketball Skill Work and Basketball Specific Speed, Agility, and Quickness Training with and without a ball. Gain a Competitive Edge over your opponents with this very effective and Dynamic Training. This is featured when Coach Stasyszyn speaks Nationally for USA Basketball on Player Development.
Note: Master technical direction, to his total discretion, could include the participant in a superior or inferior age-group, if it is considered more appropiated to his technical level